[Update- 11 December 2016] FreeCharge Promo Code and Coupons : FreeCharge, the fastest mobile app for online recharge & bill payments. Not just easy, safe and secure, Find here All 100% Working Valid FreeCharge Promo Code for prepaid mobile recharges, postpaid mobile bill, electricity bill payment, dth recharge, landline bills, datacard, and utility bill payments. Use Promo Code to Get Cashback on your Recharge & all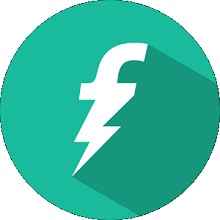 Here we going to present all 100% Working/ Verified FreeCharge Promo Code and Cashback Coupon : December 2016
FreeCharge Promo Code – December {All FreeCharge Promo Code at One place (New/Old User)}
100% CASHBACK on Rs 20 Recharge (All User)




Use Promo Code : FCT20

Offrr Valid for 3 time per user till 12 December 2016

100% CASHBACK Upto Rs 200 on Snapdeal

Get Coupon – Visit here




Rs 50 Cashback on Adding Rs 250 using RuPay Card
Use Promo Code : RUPAY
10% Cashback on Recharge/Bills (all User)
Use Coupon : TEN
Coupon Code Valid for 2 time per user on minimum recharge & bill payment of Rs 50
10% CASHBACK on DTH Recharge (All User)
Use Promo Code : DTH75


100% Cashback Upto Rs 75 (New User)
Use Promo Code : DEC75

Valid on successful Recharges & Bill payments done till 6th DEC 2016. Only for New Users of Freecharge . No Minimum Recharge/bill payment amount. Max cashback of Rs 75
Flat Rs 50 CASHBACK on 1st Recharge (New User)
Use Promo Code : RMXMK30 – Visit Offer Page

Valid on successful Recharges & Bill payments done till 6th DEC 2016. Only for New Users of Freecharge . No Minimum Recharge/bill payment amount. Max cashback of Rs 50


10% Cashback on Add Money (All User)
Use Coupon : NOCASH

Valid on successfully adding money into Freecharge Wallet till 11th Nov 2016 No minimum Add cash amount. Max Cashback of Rs.100


Flat Rs 10 Cashback on Rs 100 Recharge (All User)
Use Promo Code : 10X

Offer Valid Once per user in month | ending on 31st December 2016


Get Up to Rs 75 Cashback on Rs.25 Recharge (New User)
Use Promo Code : FREERC

Valid on min transaction of Rs 25. Max cashback of Rs 75. Min Cashback of Rs 30.





2% Cashback on Recharge/Bills (All User)

Use Coupon : 2FC

Get Rs 40 FREE Burger on Recharge of Rs 40 (New User)

Use Coupon : FREEMCD







Get Up to 50 Cashback on Add Money (All User)

Valid on successful Addcash transactions done till 10th Nov 2016. Valid on Min Addcash transaction of Rs.500 & Max cashback of Rs.50







FreeCharge SPIN & WIN Up to Rs 10,000 (All User)
Expired Coupons :-






Get Upto 400% Cashback – Rs 35 to Rs 100

Use Coupon :

MAGIC400F

Valid on successful Prepaid Recharge done till 28th Oct 2016 Valid on min transaction of Rs.25. Max cashback of Rs.100. Min Cashback of Rs 35. MAGIC400F promocode has to be applied to avail cashback offer Valid on Debit/Credit transactions only


Rs 100 OFF Snapdeal Coupon on Rs 100 Recharge (All User)
Add Money Offer : Rs 10 Cashback on Rs 10
Use Promo Code : ADD10
Valid on successful Addcash transactions done till 22nd OCT 2016. Only for New users.Valid on Min Addcash transaction of Rs.10 & flat cashback of Rs.10
Get Rs 50 FREE FreeCharge Cash from Scotch Bright
Using this link grab offer now
(adsbygoogle = window.adsbygoogle || []).push({});

Get Rs 60 Cashback on Rs 50 Recharge (User Specific)
Use Coupon : AW60
Valid on successful Recharges/ Bill Payments done till 17th October 2016. Valid on Minimum Recharge of Rs 50. Flat cashback of Rs 60 AW60 promocode has to be applied to avail cashback offer & is linked to Decent Your@mail.com 5) Valid only Once per user/credit/debit card/Mobile number. Valid on Credit/Debit card, Netbanking and Freecharge Balance Cashback will be credited to your FreeCharge Wallet which can be redeemed within 185 days from date of credit and is non transferable.


Add Money Offer : Get 25 Cashback on Rs 500 (All User)
Use Coupon : GET25
Offer Valid for Once Per User

Get Up to Rs 125 Cashback on Rs 25 Recharge (New User)
Use Coupon :- CASHBACK
Valid on minimum transaction of Rs.25. Assured cashback of Rs.25 & Max cashback of Rs.125
Get Rs 25 Cashback on Rs 150 Spending at HP Petrol Pumps
Pay the amount using Freecharge wallet How ??
Enter your Mobile number & OnTheGo Pin on the card swipe machine
Flat 4% Cashback on Add Money (All User)
Use Coupon : 4WFC
Valid on successful Add cash transaction into Freecharge Wallet till 9th August 2016
No minimum add cash amount and Max cashback of Rs 100
4WFC promocode has to be applied to avail cashback offer
FreeCharge New Users Coupons :-
Get 70% cashback on recharge/bill payment (New User)
Coupon: 70FC


Get 15% cashback on Min Postpaid Bill Payment of Rs.400
Coupon: 15POST



Get Rs.35 cashback on recharge/bill payment of Rs.50 and more.
Coupon: 35FC

Get flat 5% cashback on 1st ACT Broadband Bill Payment
Use Coupon : ACTFC


Rs 75 Cashback on First Electricity Bill Payment
(No minimum amount)
Use Coupon Code : POWER75

Get 20% cashback on DTH Recharge of Rs.300 or more.
Coupon: D2H20




Get upto 50% Cashback on Electricity,Gas,Landline Bill Payment of Rs.500 and more.
Coupon: FCBILL
Flat 90% Cashback on 1st Recharge
Use Coupon : 90FC
Visit T&C Page here | Valid till 23rd August 2016


75% Cashback on 1st Transaction from FreeCharge
Use Coupon : 70FC
Flat 35 Cashback on Rs 50 Recharge (New User)
Use Coupon :

35FC

Offer Valid till 23th August 2016

Get Up to 50% Cashback Bill Payment (New User)

Use Coupon Code : FCBILL

Visit Official Offer Page hereAvail Cashback between Rs 75 to Rs 250 & Offer Valid till 23rd August
Snapdeal Refer & Earn Rs 2500 (Get Rs 150 FC Credit Per Refer)
FreeCharge:- Refer & Earn Rs 5000
Get Assured Rs 5 & Up to 25% Cashback on Send Money
Offer valid on send money transfer done on 17th & 18th August, 2016
Valid only once per user
Both sender and receiver of money via this offer need to be on the Chat & Pay Version of Freecharge App
Not valid on transfers which are less than Rs.100
Get Up to 47% Cashback on Recharge of Rs 100 (All User)
Use Promo Code : INDIAFC
Valid on successful Recharge & Bill Payment done till 15th August 2016 for All Users of Freecharge Valid on min transaction of Rs.100. Max cashback of Rs.47. Min Cashback of Rs 10.
Flat Rs 25 Cashback on Add money worth Rs 50 (New User)
Use Coupon – Click here to Get Coupon Code
Rs 150 FreeCharge Balance On Adding Rs 50 Only


Up to Rs 60 Cashback on Rs 20 Recharge (New User)
Use Coupon : MAGIC

Code can be used once per New user and Valid till 12 July 2016
Get Rs 30 Cashback On Rs 20 Recharge (New User)
Use Coupon : FREE30
Get Up to 100% Cashback + WIN IPL Ticket from FC Spin N WIN
Get Rs.20 Cash Back On Rs.50 Recharge [All User]
FreeCharge Bill Payment Promo Code for mobile recharge, bill payments, dth, datacards and utility bill payments.
FreeCharge Recharge Cashback Coupons for Airtel, Vodafone, Idea, Reliance, Tata Docomo, Airtel, BSNL and others Recharge & Bill Payments
FreeCharge DTH Recharge Promo Code for Tata Sky, Airtel Digital TV, Reliance Big TV, Dish TV, Sun Direct and Videocon D2H Recharge
FreeCharge electricity bills Offer and Promo Code for BESCOM, BSES Delhi, BEST Mumbai, Reliance Energy, MSEDC and others.
FreeCharge Gag bill Payment Promo Code for Gas bill for Mahanagar Gas Limited
FreeCharge Landline bill payments Promo Code for Airtel landline, BSNL landline and MTNL Delhi
FreeCharge Data Card Recharge and Cashback for Datacard recharge for operators like Reliance Netconnect, Airtel, Tata Photon, Vodafone, and others.